ChurchNext is proud to offer regular free, open, online classes to all who desire to journey deeper into faith. Here's the latest course – click here to register and learn more:
February 18, 2015 – More than 1,600 people from 32 countries took The Big Class: Called to Common Good – Economic Inequality and What Christians Can Do About It with Cornel West. We are now planning our next Big Class for Holy Week, March 29  – April 12 entitled: A Simple Path to a Deeper Spiritual Life with Becca Stevens.
January 15, 2015 – 1,300 people from 24 countries have registered for The Big Class – it's open until the 21st so jump on in!
(December 29, 2014) Cornel West to Teach Free, Online Course
"CALLED TO COMMON GOOD: ECONOMIC INEQUALITY AND WHAT CHRISTIANS CAN DO ABOUT IT"

Open to anyone in the world between January 11-21
December 29, 2014, BLOOMFIELD  HILLS, MI – Cornel West, prominent intellectual, author, and cultural critic, will teach an online course on economic inequality that is open to all, from January 11-21.  This is an opportunity to learn about one of the most pervasive problems in the U.S. from one of the most thought-provoking teachers of our time.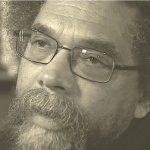 The online course derives from the Trinity Institute's 2015 "Creating Common Good" conference on economic inequality and is offered through ChurchNext, a leader in online Christian education. The class, a series of video lectures and discussions, can be taken anytime betweenJanuary 11-21. No special software is required. It will take an average learner about 45 minutes to complete. Registration is free and open worldwide beginning today. (Click here for more information or to register.)
Dr. Cornel West has often spoken out for justice and equality, specifically what American Christians are called to do about it; the Trinity Institute, a program of Trinity Wall Street, is an annual conference, now in its 44th year, aimed at gathering clerics and intellectuals to discuss matters of deep significance. The upcoming 2015 conference focuses on the often-overwhelming issue of economic inequality. (Click here for more information on the Trinity Institute.)
Throughout Called to Common Good, participants are encouraged to think about and discuss economic injustice and moral responsibility. Dr. West explores the problem of inequality, notions of public and private justice, and how communities can effect change. He contends that "no matter how extreme inequalities are, we've always got a common humanity," which is why, he adds, "I cannot be an optimist but I am a prisoner of hope." During the class, representatives from Trinity Institute will be on hand to respond to discussions.
Online learning hub ChurchNext has partnered with Trinity Institute to present Dr. West's course as well as four other previously-released courses taught by Archbishop of Canterbury Justin Welby, educational advocate Nicole Baker Fulgham, evangelical blogger Rachel Held Evans, and Julio Murray, Episcopal bishop of Panama.
Called to Common Good is a worldwide online learning course for all who are interested in social justice and the Christian faith and is free, thanks to the support of Trinity Institute, The Episcopal Church, and Forward Movement.
Trinity Institute is an annual conference, now in its 44th year, that equips clergy and laypersons for imaginative and catalytic leadership. The conference is sponsored by Trinity Wall Street, an Episcopal parish in New York City. Trinity Institute takes place at Trinity Church in New York City and is streamed at Partner Sites (which are often churches and seminaries) throughout the world. For more information, visithttps://www.trinitywallstreet.org/trinity-institute/2015/what's-ti2015
ChurchNext creates online Christian learning experiences that shape disciples. Along with our partners we are devoted to helping people grow in their Christian faith, improve their lives, and better the world. Learn more at http://churchnext.tv
——————December 2014————-
(Dec 3, 2014) Expect a big announcement on our next Big Class. The subject is economic inequality and the instructor is ___________. Details will be announced by mid-December so stay tuned to this space.
Sign up for free email updates regarding The Big Class.
Meanwhile, our last Big Class was with Fr. Albert Cutie: Living a Spiritual Life –  available June 8 – 15. While it is no longer free, you can click here to find out more and to register for this class.
——————May 2014————————
Organizational Materials for Congregations for The Big Class with Alberto Cutie
Want to take The Big Class with Fr. Albert Cutie with a Group?
We want to help.  So we've assembled these materials to help you publicize and lead this class in a congregational setting.  Just click on the materials below to help you lead this class in a group setting including  Launch Plan for Congregations, Discussion Questions, The Takeaway, Poster, and Bulletin Inserts:

May 19 
We're excited to offer another free, worldwide class called: The Big Class with Fr. Albert Cutie… click here for details.
March 4
Here's The Takeaway for The Big Class with David Lose which can help leaders get a better understanding of what the course looks like. Click here for The Takeaway.
And here are the Discussion Questions you may want to review if you'll be leading a group. Click here for Discussion Questions.
February 26
We're one week away!
We are thrilled that David Lose will be moderating the class – and during the following times he will do so live:
Wednesday, March 5, 7-9p EST – David Lose, Luther Seminary
Thursday, March 6
Tuesday, March 11
Also, we want you to invite as many people as possible to join us for this free class – your friends and congregation – so we've put together some materials to help you get the word out:
These materials are designed to help you think through how your congregation can take this class and to get the word out to them.
Of course, here's the link for people to register as well:
https://www.churchnext.tv/school/catalog/course/the-big-class-making-sense-of-the-cross-with-david-lose-free/
Let us know how we can help you take advantage of this great, free opportunity to learn from this gifted teacher.
February 10
Announcing The Big Class with David Lose: Making Sense of the Cross (Free)
This Ash Wednesday, March 5, 2014, anyone with Internet access and a computer or tablet can get free instruction on Making Sense of the Cross, a series that invites online learners to "listen in" on an open conversation about the cross.  Click here to learn more and register for free.
From March 5–12, the Rev. Dr. David Lose, professor at Luther Seminary, St. Paul, will teach The Big Class, a program of ChurchNext. The course will expand on the popular Making Sense of the Cross, a six-session, small-group course published by Augsburg Fortress, Minneapolis.
Dr. Lose will moderate the course and answer online questions during the week of The Big Class. Participants can take the class anytime during the week at churchnext.tv. The course will take 45 minutes to complete and need not be taken in one sitting. No special software is required.
Throughout Making Sense of the Cross, readers are encouraged to think about and experience the cross and its meaning for their lives. "The Cross has been as life-giving as it has been mysterious," said Chris Yaw, founder of ChurchNext, a producer of online learning experiences. "However, David possesses that rare gift of theological insight and communication prowess that will makes this course incredibly helpful to anyone looking to gain deeper insight into Jesus' death and resurrection."
The Big Class is a worldwide online course for all who want to go further in their walk with Christ and is free to everyone, everywhere, thanks to the support of Augsburg Fortress. Special materials will be available for congregations and education classes that desire to take the class together as part of a Lenten study.
"How we understand the cross shapes how we construe and construct our life in the world," writes Dr. Lose. "By diving deeper into the message and meaning of this, the greatest event in the world's history, we grow deeper into the kind of people we want to be. I'm excited to be able to offer this course free to a worldwide audience, as a way to use new technology to unpack ancient truths."
Making Sense of the Cross is part of the Making Sense series—a dialogue that encourages students to bring their questions or doubts to the table. During these conversations, there are different opportunities for the learner to interact with the Bible and the Christian faith, ultimately leaving room for personal transformation of the heart and mind.
ChurchNext creates online Christian learning experiences to invigorate lives and congregations. Along with our partners we are devoted to helping people grow in their Christian faith, improve their lives, and better the world. Learn more athttp://www.churchnext.tv.
Augsburg Fortress is the ministry of publishing of the Evangelical Lutheran Church in America. Visit augsburgfortress.org for more information on the Making Sense series, or to learn about additional Christian materials that help communicate the Gospel, enhance faith, and enrich the life of the church and the communities it serves.Augsburg Fortress. Creative. Christian. Together, we create resources that renew Christian life and community.
February 3
More than 3,000 people from 28 countries took 'The Big Class with Michael Curry.' We are compiling the data from this class and will post our findings shortly on the Home Page of our blog.
January 26
More than 1,700 people in 20 countries have enrolled in 'The Big Class' with Michael Curry, which opens tomorrow.
Those who have registered need only go to their churchnext.tv dashboard anytime between Jan 27 – Feb 3 at:
https://www.churchnext.tv/school/dashboard/
Those who have not registered yet can do so now, and anytime through Feb 3 at:
https://www.churchnext.tv/school/catalog/course/how-to-be-a-crazy-christian-with-michael-curry/
Safe to say we are really, really excited about this terrific response and are delighted to offer the gifts of such a talented teacher to the world.
January 21
More than 1,200 enroll in "Big Class" with Bishop Michael Curry
Online, video-based presentation from Church Next has wide appeal
More than 1,200 people in 18 countries have registered for "The Big Class: How to be a Crazy Christian with Bishop Michael Curry", a free course being offered online by Church Next TV. The 45-minute class will be available beginning on January 26 at 9 a. m. and registration remains open.
"I am thrilled by this terrific response," said the Rev. Chris Yaw, founder of Church Next, which offers a robust array of online courses to congregational subscribers and interested individuals. "We have wonderful teachers in every corner of our church, and online, video-based presentations are an excellent way of making the richness of their offerings available to all."
Yaw, rector of St. David's Episcopal Church in Southfield, Michigan, has also prepared a guide to using The Big Class in congregations. To enhance the experience of those who take the course online, moderators, including Bishop Curry, who leads the Episcopal Diocese of North Carolina, and
others, will be online to interact with participants on weekday evenings January 26-31. Participants in the class can type questions to which the moderators will respond online.
"I am looking forward to interacting with people, answering their questions and exploring the ways they want to grow deeper in their faith," said the Rev. Roger Ferlo, president of the Bexley Seabury Theological Seminary Federation, who will moderate the discussion on Tuesday evening. "I believe that there will be lively give and take in our virtual classroom."
Bexley Seabury is one of Church Next's four partners in The Big Class. The others are Church Publishing Incorporated, the Diocese of North Carolina and Forward Movement.
The moderating schedule is
Bishop Curry, Monday 6-9 p. m.
The Rev. Ferlo, Tuesday, 7-9 p. m.
Bishop Curry, Wednesday 7-9 p. m.
The Rev. Scott Gunn, executive director of Forward Movement, Thursday, 7-9 p. m.
Sharon Ely Pearson, Christian formation specialist with Church Publishing Incorporated, Friday, 7-9 p. m.
All times are Eastern Standard.
The class in based on Bishop Curry's book Crazy Christians, which is published by Church Publishing.
January 5
How To Use The Big Class In Your Congregation Marketing Materials Launched
Why not take The Big Class with Michael Curry a church-wide event?
This worldwide event will give your church members the opportunity to not only learn more about their faith, but to interact with Bishop Curry and a worldwide classroom of students from all kinds of backgrounds.
So we've designed a number of free materials to help you think about and plan to use this course in your congregation including a How to Launch Plan, poster, and bulletin Inserts.
Let us know how we can help: hello@churchnext.tv
December 16
In response to when, precisely, The Big Class with Michael Curry will be offered: we launch at 6p on Monday, January 27 and will keep the course open and free for one week, until 9a on Monday, February 3. You will be able to pre-register at 9am on Epiphany, January 6.  The course may be taken anytime during this week. It will take an average learner 45 minutes to work through and need not be taken all at once.  Stay tuned!
December 10
A Facebook event page has been established at:
https://www.facebook.com/events/186119521592996/
You can also check our Twitter feed at the hashtag:
#TheBigClass
Hope this helps you get the word out to all who are interested in growing deeper with Christ.
December 10
We are looking forward to partnering with congregations around the world who want to use The Big Class with Bishop Michael Curry to energize their parish around discipleship.  When the course launches we will make available two downloads – the first is called 'The Takeaway' and is a one-page synopsis of the course, for folk to print up and take with them to remind them of key learnings. We've found this also helpful when used in a large group format to help those who did not take the class get a gist of what it was about.  We will also provide a one-page download called Discussion Questions.  These are suitable for, as you might guess, talking about key concepts of the course when you bring people together.One way for a parish to use this course is to publicize it to their membership, then schedule a time to gather, face to face, and discuss learnings, as part of a parish-wide adult forum, or in small groups.Because the course is 45-minutes in length, you will probably want to augment it with Bishop Curry's book,
'Crazy Christians'
– that may give you more content to digest, and form the basis of a multi-part formation event.  However you will be able to get 1, maybe two, small group sessions out of the class itself.
December 5
Our first take on 'The Big Class' is happening in January. Students will be able to pre-register in coming weeks. We will announce the date in this space as soon as possible. You can read the news release below for more information:
FOR IMMEDIATE RELEASE

Contact: Jim Naughton

 

"THE BIG CLASS" with BISHOP MICHAEL CURRY, FREE TO ALL

Open, online course, discussion, January 27-February 3

 


DETROIT, December 5, 2013—Early next year, anyone with Internet access and a computer or tablet can get free instruction on how to become a crazy Christian.

From January 27 through February 3, the Rt. Rev. Michael Curry, Bishop of the Episcopal Diocese of North Carolina, will teach The Big Class, a program of ChurchNext. The course will expand on Crazy Christians:  A Call to Follow Jesus published by Church Publishing Inc. The book is based on  "We Need Some Crazy Christians," a widely acclaimed sermon the bishop preached at the Episcopal Church's General Convention in 2012.

Bishop Curry will moderate the course and answer online questions during the week of The Big Class. Participants can take the course anytime during the week at http://www.churchnext.tv and will take 45 minutes to complete. The course need not be taken in one sitting and no special software is required.

"We thought about putting a warning label on this course: Danger, Your Life Will Be Transformed,'" said the Rev. Chris Yaw, founder of ChurchNext, a producer of online Christian learning.  "In a world that constantly sanitizes Jesus' radical message, Bishop Curry's clarion call to deeper discipleship has changed lives. We pray all who take this course will experience God's transforming power."

The Big Class is a worldwide online course for all who want to go further in their walk with Christ, and is free to everyone, everywhere thanks to the support of Bexley Seabury, Church Publishing Inc., the Episcopal Diocese of North Carolina and Forward Movement.Special materials will be available for congregations and adult education classes who desire to take the class together as part of their Epiphany season study.

In his book, Bishop Curry writes, "We need some crazy Christians. Sane, sanitized Christianity is killing us.  That may have worked once upon a time, but it won't carry the Gospel anymore. We need some crazy Christians like Mary Magdalene and Harriet Beecher Stowe.  Christians crazy enough to believe that God is real and that Jesus lives. Crazy enough to follow the radical way of the Gospel. Crazy enough to believe that the love of God is greater than all the powers of evil and death."

"It's exciting to see all the new ways technology is being leveraged to help folks go into a deeper awareness of and relationship with the living God," said Bishop Curry. "Online education is an excellent example of it. It allows folks to learn, to interact, exchange ideas and, ultimately, to share what they learn with others. The process is exactly what we as Christians are called to do; an online classroom just gives us one more way to do it.

Visit churchnextblog.wordpress.com/the-big-class/ to learn more about The Big Class.

ChurchNext creates online Christian learning experiences to invigorate lives and congregations. Along with our partner, Forward Movement, we are devoted to helping people grow in their Christian faith, improve their lives, and better the world. Learn more at www.churchnext.tv.

 –30–